Autumn Tour 2008
We invite you to join us for a tour of Northern Italy, Lake Garda and South Tyrol
===============================================
Tour Highlights
· Visit with us Venice, one of the most unusual cities in the world
· Tour with us the arena of Verona
· Stay in the quaintest area of Northern Italy
· Attend our excursion to Meran and Bozen
· Explore the beautiful villas along Lake Como
· Bus tour to Mount Baldo, Malcesine and Castello Scaligero
· Tour a spectacular part of the Alps, the Dolomiti
· Train ride on the Vinschger Bahn
Departure: September 24, 2008
Return: October 02, 2008
Air travel from Chicago to Verona
Please note: You can choose any airport within the US for departure. We will make the necessary arrangements for you.
LAND/AIR PRICE (per person)                                $3995.00
LAND ONLY PRICE (per person)                           $3295.00
Day 1, September 24
Chicago-Madrid-Verona
We are leaving Chicago late afternoon on your non-stop flight to Madrid. Cocktails and dinner will be served en route. Verona is not an international airport that's why we have to fly through Madrid. If you are coming from a different US city you might fly through Munich, Frankfurt or Zurich.
Day 2, September 25
Verona-Lake Garda
After arriving in Verona you will take a cab to Lake Garda. It is just 12 miles away, so you will be there in no time. After checking into the hotel the afternoon is free for your own activities. Maybe you want to explore the town or just go down to the beach. We will meet for dinner at 7:30 and probably will call it a night after that.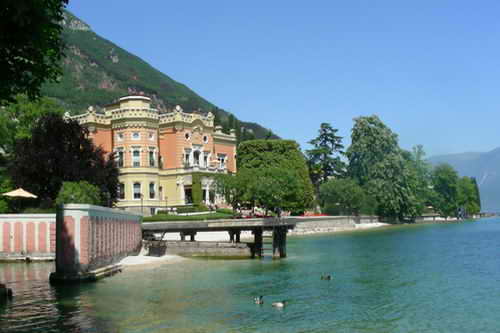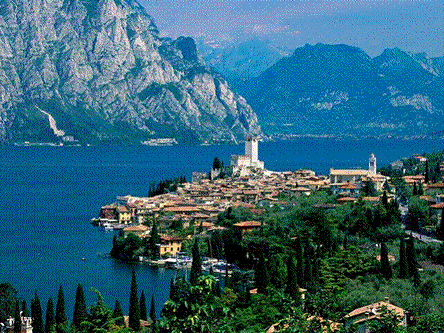 Day 3, September 26
Verona
We are returning to Verona to visit all the special sites. What would be Italy without seeing its great churches? So we will enter the Basilica Di San Zeno Maggiore. This church dates back to the 11th century. You will be blown away by the beauty of the inside and outside of this house of worship. Lunch will be in one of the little restaurants in the city. We will see the house, which inspired Shakespeare's "Romeo and Juliet" and pass through many of the squares called piazzas, perhaps the most famous Piazza delle Erbe (Square of the Herbs). For our train lover, we will go to the train station because they have a few old Italian locomotives on display. We will also visit the Roman Arena, which dates back to the 1st century A.D. It is one of the biggest one in the world and could seat over 20,000 people.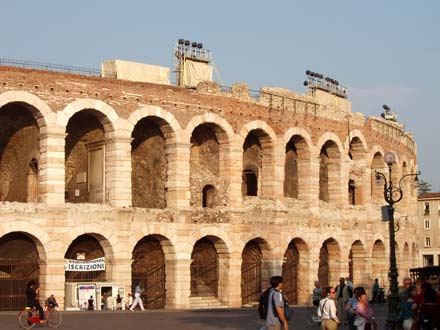 Day 4, September 27
Trip to Venice
Venice is the city to see and we will do that. Venice is made up of more than 100 tiny islets closely packed around canals. The city itself is essentially a lagoon, and as the water levels rise each year it reminds us the city is sinking. It's traditionally divided into six districts with the Grand Canal winding its way through its heart.
For those who enjoy, history, art and architecture, then this is the place for you. Venice is steeped in all three, found in galleries, museums, churches, and even on the islands around Venice. Piazza San Marco is the most famous sight with its pigeons and string quartets serenading the cafés. The centerpiece of the square is St Mark's Basilica rebuilt between 1063 and 1094 echoing eastern models with rare marbles and semi-precious stones adorning it. The Palazzo Ducale, with its historical background, is a magnificent showcase of Venetian art and craftsmanship. The Accademia has a wonderful collection of art by Canaletto, Titian, Tintoretto and many more. We will have a tour guide for this event so we will get all the information.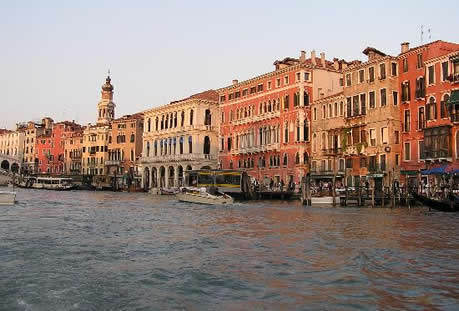 Day 5, September 28
Meran, Bozen and Vinschgau
We are heading towards the mountains, passing Bozen and Meran and boarding one of the most famous trains in the Alps – The Vinschgau Bahn. This train route was built in the early 1900s, when this part of Italy still belonged to Austria. The line was put in service in 1906 and was shut down in 1999. South Tyrol bought the whole route from the Italian State Railway and after years of modernizing, it went back into service in 2006. Every hour there is a train going from Meran to Mals and we will be on one. Over 60 bridges, two tunnels and over 50 crossings are on that great route.
 
Day 6, September 29
Lake Como
We are touring Lake Como today. It is the third largest lake in Italy besides Lake Maggiore and Lake Garda. After strolling through the streets of Como we can take the funicular to Brunate about 2000 feet above Como. From here you can see all of the Alps on a very sunny day. Back in town we can board a ferry and head over to Bellagio. Along the shore we might see the villas of Matthew Bellamy, Madonna, George Clooney, Gianni Versace or Sylvester Stallone. People say that Bellagio is the prettiest town in Italy and we will see if they are right.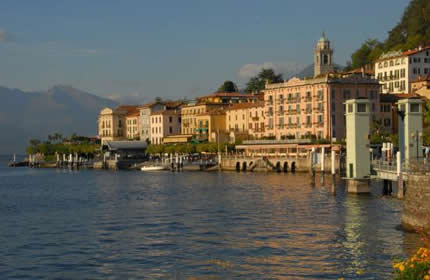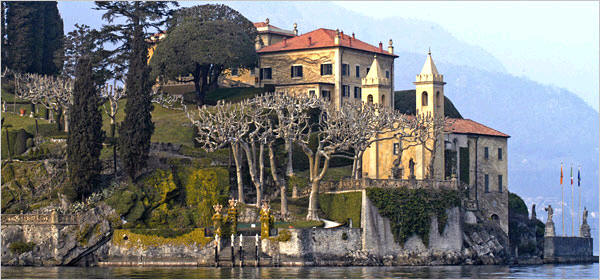 Day 7, September 30
Mount Baldo, Malcesine, Castello Scaligero
During this day we will take another tour along Lake Garda. From Malcesine we will take a very famous cable car to Mount Baldo. On our way up, the gondola will spin, so everybody will get a 360 degree look of the area. Back in Malcesine we will stroll through the narrow lanes of this little town and then make our way up to the fortification Scaligero.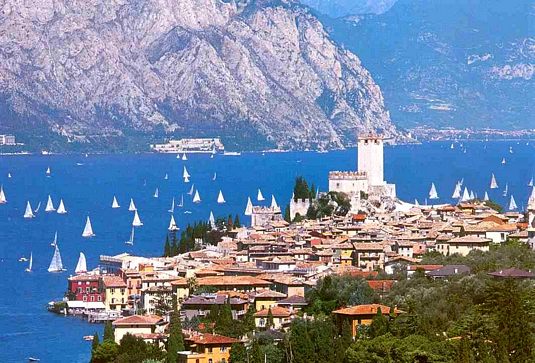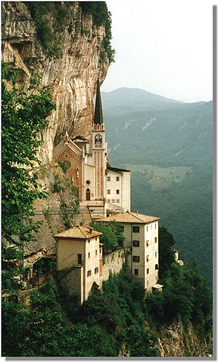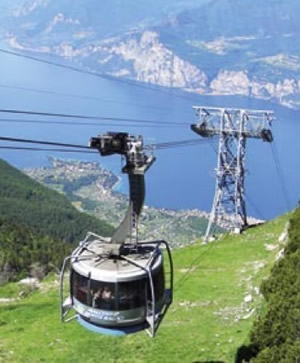 Day 8, October 01
Trip to the Dolomite
This excursion loops around the Sesto and Cortina regions of the Dolomiti (Dolomite Mountains) providing you with breath-taking views of the beautiful scenery. Numerous stops are made throughout the day, limiting driving time to a minimum. After driving for two hours, emerge into a land of towering peaks and spires, peaceful valleys with lively villages with white-washed farmhouses which dot the terraces above. Before entering the Sesto region, famous for its innumerable jagged peaks, we might stop for a coffee at Pieve di Cadore. A typical Italian village, surrounded by soaring peaks and birthplace of the Renaissance painter Titian. Then stop to admire Lake Santa Caterina, followed by a photo-stop at the majestic Mt. Sorapiss still partly covered in snow. Next visit Lake Misurina, "the pearl of the Dolomites". Famous for its breath-taking views of the Tre Cime di Lavaredo, the most celebrated peaks of the Sesto region. Following Lake Misurina, we drive up to the base of the Tre Cime at an altitude of 7741 ft (2360m). From this point, the views of the Dolomiti are truly spectacular with unlimited photographic opportunities as you gaze across a myriad of peaks and mountain ranges that stretch as far as the eye can see.
Enjoy a lunch in an idyllic location, then a short (optional) walk is offered along a level trail to further appreciate the dramatic scenery of the area. In the afternoon, we drive in to the Cortina region to visit the cosmopolitan resort of Cortina D'Ampezzo, pausing at a panoramic viewpoint to admire the town circled by soft green meadows and towering mountains. Enjoy free time to wander around the town with its streets lined with elegant boutiques, or relax at one of the street-side café's. In the late afternoon, travel back to Lake Garda, passing several major peaks you'll have plenty of time to savor the different colors of the Dolomites in the late afternoon sun.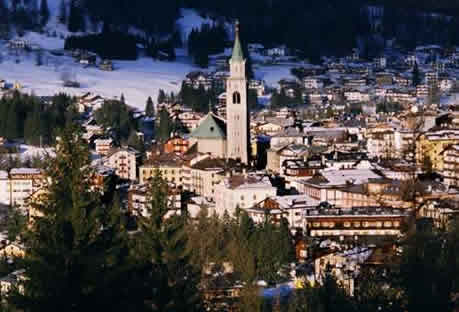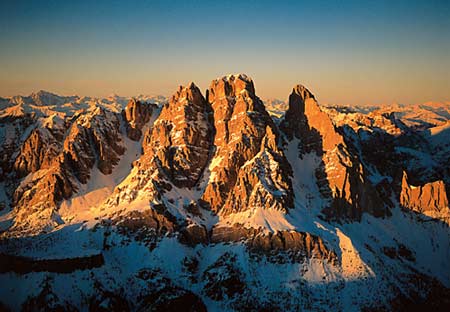 Day 9, October 02
Verona-Chicago
Like all good things, this tour will come to an end today. Breakfast is really early in the morning with hotel check out to follow. We will transfer from Lake Garda to Verona and fly back home.
Welcome Home!
Tour Price Includes:
Round-trip airfare, economy class from Chicago
7 nights at a great hotel with daily breakfast
Rail travel as per itinerary
Attentive tour guides speaking English and German
Buses as per itinerary
No extra charge for single occupancy
Taxes and service charges for included features
Tour Price does not include:
All items of personal nature, such as phone calls, room service, laundry and beverages
Gratuities to local guides
Please note:
Airfare is included in round trip from Chicago. For departures from other cities, please contact Roman Plaszewski at Reynauld's Euro-Imports, Inc.
Terms & Conditions:
An initial deposit of $600.00 per person is required to secure reservation. Seats are limited, so reservations will be made on a first come-first serve basis. Final payment must be made by August 22, 2008.
Checks must be made payable to R. Plaszewski and sent to: Reynauld's Euro-Imports, Inc. 122 N. Main Street, Elburn, IL 60119.
Rates are subject to change including but not limited to increases in applicable taxes, government imposed fees and exchange rates.
Cancellations:
All cancellations must be received in writing. Cancellations fees before July 01, 2008 will be $300.00 per person plus any deposits lost to airlines or any other facilities! Cancellation fees between July 02 and August 12 will be $600.00 plus any deposits lost to airlines or any other facilities!
After August 12, 2008 there will be no refund for cancellations.
Refunds:
No refunds will be made for unused portion of the tour after travel begins.
Proof of Citizenship:
It is the traveler's responsibility to provide proper documentation of proof of U.S. citizenship.  Married women traveling with documentation in their maiden name must supply a marriage license.
Failure to possess required documentations may result in denied boarding. No refunds will be made if passengers are denied boarding.
For non-U.S. citizens, please contact the appropriate destination embassy or consulate for correct document requirements.
Your passport must be valid till March 2009 or longer.
Itinerary:
Every effort will be made to operate the program as per the scheduled itinerary. Due to local conditions or circumstances, we reserve the right to adjust or alter the itinerary.
Responsibilities:
Reynauld's Euro Imports, Inc. is not in any way responsible for this tour. Rey and Roman Plaszewski arranged this tour for the enjoyment of European train enthusiasts.
Rey and Roman Plaszewski are responsible for arranging the services and accommodations offered hereunder, except in the absence of negligence on their part; Rey nor Roman Plaszewski are not responsible for any act, error, omission, injury to person or property, inconvenience, accident, delay or default of any company and/or their employees, agents, or servants, or facilities in connection with these. It is expressly understood that Rey and Roman Plaszewski are not responsible for any delays for any flight or non-operation of any flight hereunder due to any reasons beyond their control, including work stoppages, labor strikes, or Forces Majeure and shall have no liability of any nature whatsoever relating to flight delays, including (but not limited to) liability for damage related to shortened vacation time, inconvenience or hardship, additional expenses or any other form of damage. By accepting this contract, you hereby relieve Rey and Roman Plaszewski of all such liabilities.
------------------------------------------------------------------------------------------------------------
Autumn 2008 Tour Reservation Form
Passenger Name (as it appears on Passport): ________________________________________________________________________
Address:________________________________________________________________
City:________________________ State:____________Zip:_______________________
Home Phone:______________________Bus. Phone:_____________________________
Email:__________________________________________________________________
Enclosed is my Check of $:___________($600.00 per person) Payable to R. Plaszewski
I sign up for the Land only version: ….
I sign up for Land/Air version: ….
I have read and agree to the terms and conditions outlined in this advertisement:
Signature of Passenger:_____________________________________________________
Please return this form and payment to: R.Plaszewski, 122 N. Main St., Elburn, IL 60119