Toy Fair Tour 2008
We invite you to join us for a tour of Nuremberg, Würzburg, Coburg, Bamberg, Brocken and Vienna (Austria).
===============================================
Tour Highlights
· Tour the city of Vienna with guide
· Visit the Lippizzans highschool of equestrian art
· Stay in a real castle as our main hotel
· Attend the International Toy Fair, which is not open to the public
· Visit Coburg and Bamberg with guide
· Tour the city of Würzburg
· Take a Narrow Gauge Steam Ride
· Stay in one of the nicest little hotels in Vienna
· Ride on an high speed ICE train
Departure: February 09, 2008
Return: February 18, 2008
Air travel from Chicago via Lufthansa Airlines
Please note: You can choose any airport within the US for departure. We will make the necessary arrangements for you.
LAND/AIR PRICE (per person)                         $3595.00
LAND ONLY PRICE (per person)                     $3095.00
Day 1, Saturday, February 9
Chicago-Frankfurt
We are leaving Chicago late afternoon via Lufthansa on your non-stop flight to Frankfurt. Cocktails and dinner will be served en route.
Day 2, Sunday, February 10
Frankfurt-Hotel Schloß Hohenstein
One hour before landing they will serve breakfast. After checking through immigration and customs we will board the train to Lichtenfels. After checking in to the hotel the afternoon is free for your own activities. The hotel is a little castle built in the 13th century. In 1996 the castle was converted to a hotel with all modern amenities. We will meet for dinner at 7:30 and probably will call it a night after that.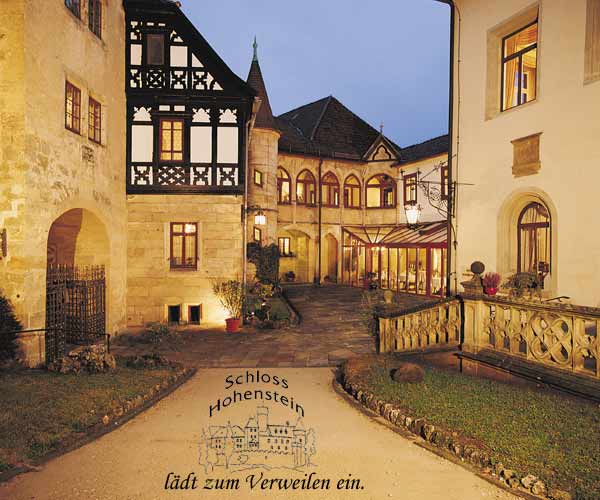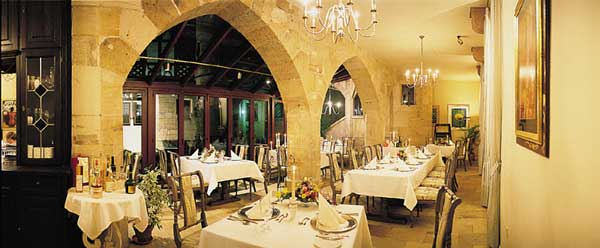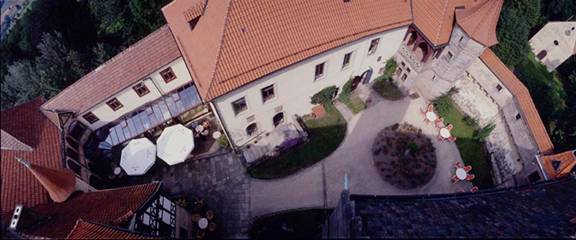 Day 3, Monday, February 11
Nuremberg
This is the day we were waiting for a year. We are going to attend the Toy Fair. If you never have been there it will be a once in a lifetime experience. 2850 manufacturers will display their items. The train exhibition hall alone will take you two days to see everything. Every manufacturer will have layouts, dioramas and displays in abundance. You will feel like a kid in the candy store. You cannot describe this - you have to experience it. In the evening we will have dinner in an authentic Bavarian restaurant.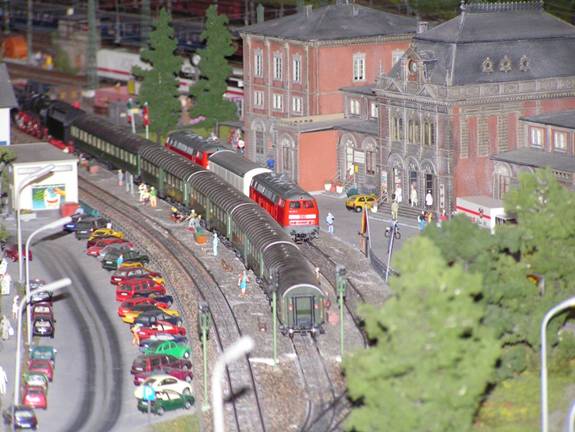 Day 4, Tuesday, February 12
Coburg-14 Holiness Church-Bamberg
We stayed in the Coburg area for many times but never really visited the town. We want to do that this time. We will have a tour guide showing us around and explaining the history. On our ride to Bamberg we will stop at the church of the Fourteen Holiness the most beautiful Rococo church in Bavaria. In Bamberg we will also have a guided tour through the city. To round up the day we will visit a hobby store in Hallstadt.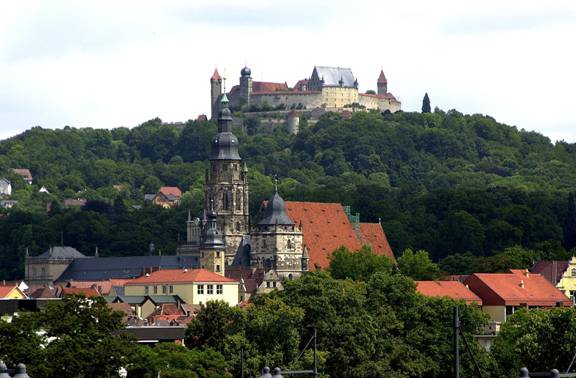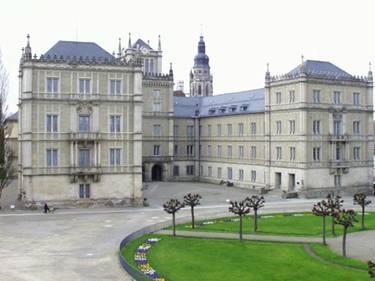 Day 5, Wednesday, February 13
Brocken-Nordhausen
Our bus will bring us to Nordhausen at the foot of the Harz Mountains. We will board a narrow gauge steam train, which will bring us to the top of the Brocken the highest mountain there. We will rent a special car for the group.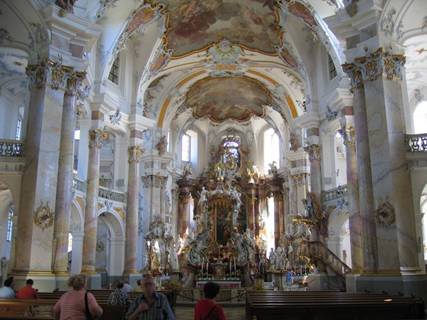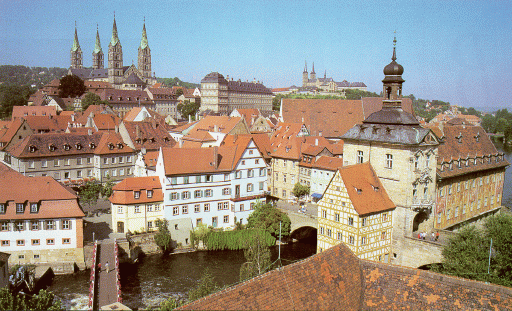 Day 6, Thursday, February 14
Heldburg-Würzburg
We are traveling to Würzburg today but before we will stop at the Heldburg which is called the luminary of Franconia, not because it sticks out so much but because it had a signal fire warning the Coburg fortress if troops where coming. On we go to Würzburg, the capital of Lower Franconia. There we will see the Residence, the fortress Marienberg and their museums, the Falkenhaus and many more sights.
We return to Hohenstein a bit earlier so we can pack our suitcases.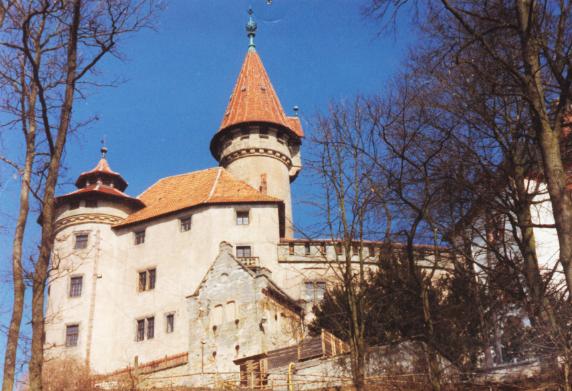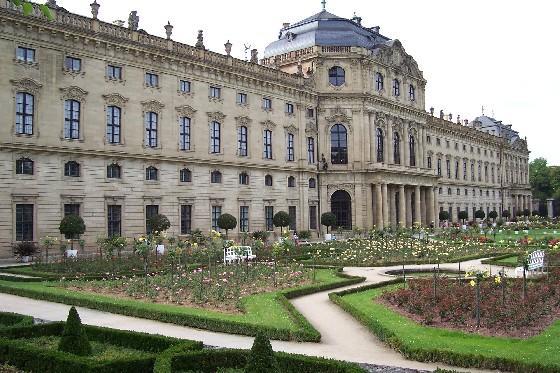 Day 7, Friday, February 15
Vienna
Today we board a high-speed ICE train to Vienna. We will cut through Bavaria passing the cities of Regensburg and Passau. On the Austrian side we will drive through Linz and St. Pölten. It will take us about 6 hours to get there, so we decided to give you the rest of the day off, when we arrive in Vienna at the hotel. That might be also your best opportunity to do some shopping.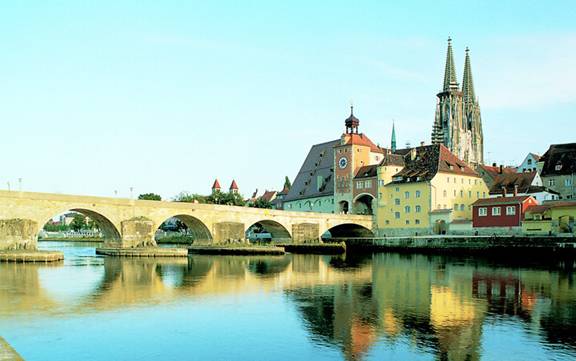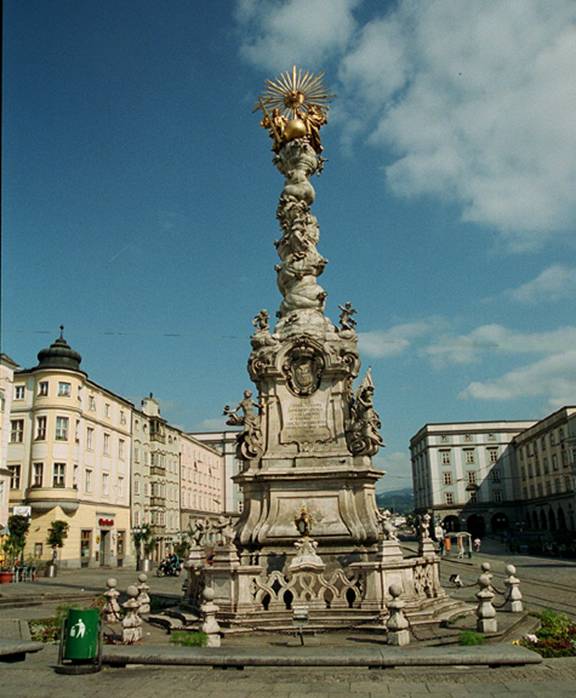 Day 8, Saturday, February 16
Vienna
Today we will visit the Spanish Riding School, which is the only institution in the world practicing for over 430 years and continues to cultivate classical equitation in the Renaissance tradition of the "haute ecole". We will see their "morning training with music". Afterwards we are heading to the Technical Museum. Interesting for us are the Salon Car of Empress Elisabeth or the steam locomotive Gmunden.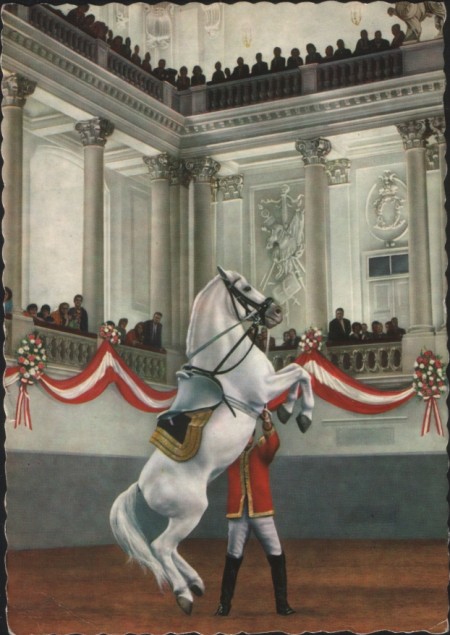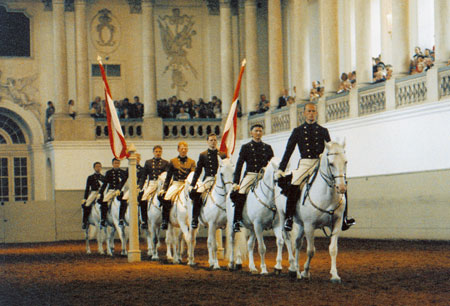 Day 9, Sunday, February 17
Vienna
We spend our last day in Austria with sightseeing in Vienna. We will board a bus, which will show us the most impressive places in this city, Schönnbrunn Palace, St. Stephan's Cathedral, Hofburg, City Hall and many more. Later on we will return to the Hofburg. The group can split up because there are so many different things to see like the National Library, the Imperial Treasury, the collection musical instruments, the Museum of Ethnology, the weapon's collection, the Butterfly house and the Square of the Austrian Heroes. If you visit the medieval chapel you might get lucky and hear the Vienna's Boys Choir.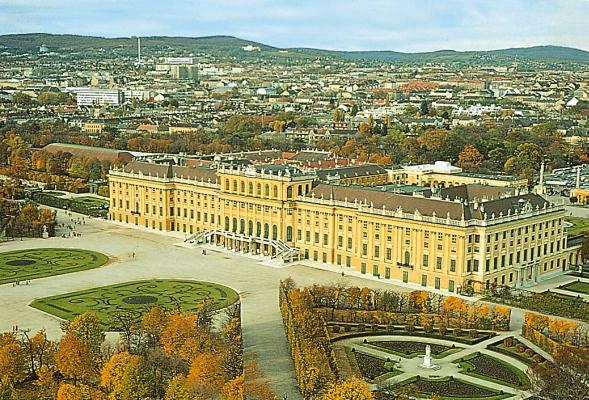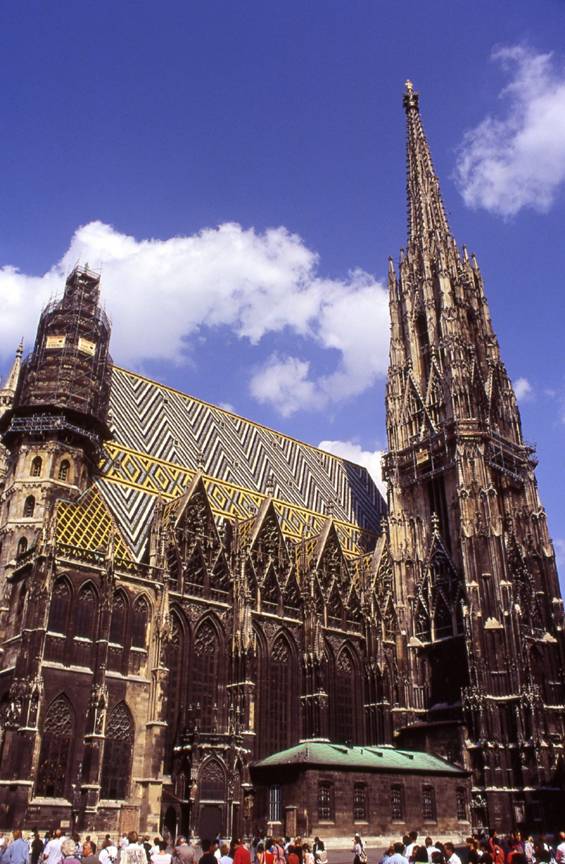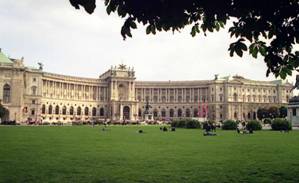 Day 10, Monday, February 18
Vienna-Frankfurt-Chicago
Like all good things, this tour will come to an end today. Breakfast is really early in the morning with hotel check out to follow. We will transfer from Vienna to Frankfurt and fly back home.
Welcome Home!
Tour Price Includes:
Round-trip airfare, economy class, via Lufthansa from Chicago
8 nights at first class hotels with daily breakfast
Rail travel as per itinerary
Attentive tour guides speaking English and German
Buses as per itinerary
Tickets for Toy Fair
No extra charge for single occupancy
Taxes and service charges for included features
Tour Price does not include:
All items of personal nature, such as phone calls, room service, laundry and beverages
Gratuities to local guides
Please note:
Airfare is included in round trip from Chicago. For departures from other cities, please contact Roman Plaszewski at Reynauld's Euro-Imports, Inc.
Terms & Conditions:
An initial deposit of $600.00 per person is required to secure reservation. Seats are limited, so reservations will be made on a first come-first serve basis. Final payment must be made by January 03, 2008.
Checks must be made payable to R. Plaszewski and sent to: Reynauld's Euro-Imports, Inc. 122 N. Main Street, Elburn, IL 60119.
Rates are subject to change including but not limited to increases in applicable taxes, government imposed fees and exchange rates.
Cancellations:
All cancellations must be received in writing. Cancellations fees before January 03, 2008 will be $300.00 per person plus any deposits lost to airlines or any other facilities! Cancellation fees between January 03 and January 31 will be $600.00 plus any deposits lost to airlines or any other facilities!
After February 01, 2008 there will be no refund for cancellations.
Refunds:
No refunds will be made for unused portion of the tour after travel begins.
Proof of Citizenship:
It is the traveler's responsibility to provide proper documentation of proof of U.S. citizenship.  Married women traveling with documentation in their maiden name must supply a marriage license.
Failure to possess required documentations may result in denied boarding. No refunds will be made if passengers are denied boarding.
For non-U.S. citizens, please contact the appropriate destination embassy or consulate for correct document requirements.
Your passport must be valid till September 2008 or longer.
Itinerary:
Every effort will be made to operate the program as per the scheduled itinerary. Due to local conditions or circumstances, we reserve the right to adjust or alter the itinerary.
Responsibilities:
Reynauld's Euro Imports, Inc. is not in any way responsible for this tour. Rey and Roman Plaszewski arranged this tour for the enjoyment of European train enthusiasts.
Rey and Roman Plaszewski are responsible for arranging the services and accommodations offered hereunder, except in the absence of negligence on their part; Rey nor Roman Plaszewski are not responsible for any act, error, omission, injury to person or property, inconvenience, accident, delay or default of any company and/or their employees, agents, or servants, or facilities in connection with these. It is expressly understood that Rey and Roman Plaszewski are not responsible for any delays for any flight or non-operation of any flight hereunder due to any reasons beyond their control, including work stoppages, labor strikes, or Forces Majeure and shall have no liability of any nature whatsoever relating to flight delays, including (but not limited to) liability for damage related to shortened vacation time, inconvenience or hardship, additional expenses or any other form of damage. By accepting this contract, you hereby relieve Rey and Roman Plaszewski of all such liabilities.
------------------------------------------------------------------------------------------------------------
Toy Fair 2008 Tour Reservation Form
Passenger Name (as it appears on Passport): ________________________________________________________________________
Address:________________________________________________________________
City:________________________ State:____________Zip:_______________________
Home Phone:______________________Bus. Phone:_____________________________
Email:__________________________________________________________________
Enclosed is my Check of $:___________($600.00 per person) Payable to R. Plaszewski
I have read and agree to the terms and conditions outlined in this advertisement:
Signature of Passenger:_____________________________________________________
Please return this form and payment to: R.Plaszewski, 122 N. Main St., Elburn, IL 60119